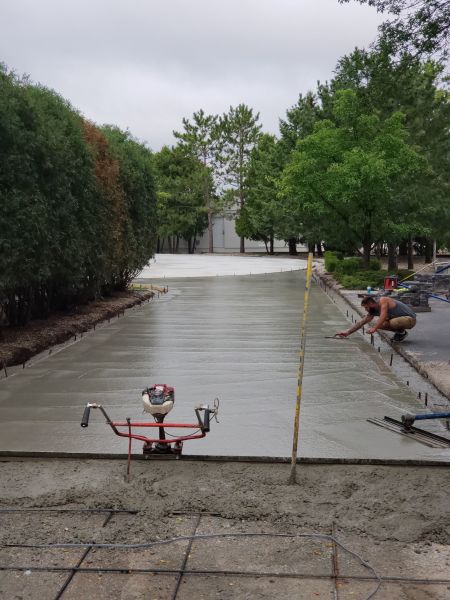 NAPS Residential Work - offers outstanding quality and value when it comes time to address your residential concrete needs. New home construction, home remodel concrete additions, the removal of old concrete, stairways, driveways, and concrete patios, are just some of the residential concrete services we offer.

NAPS also tries to have a personal touch with the homeowner. Our company owner is onsite as often as he can to make sure his workers are doing the quality of service they were trained to do.

NAPS possess our own Builders License and the company is fully licensed and Insured with the State of Wisconsin. Our goal is to provide quality services at reasonable prices to all our clients in Northeastern Wisconsin. Contractors love us, but homeowners can work with us directly. If you are in the process of building or remodeling, give us a call.